*
This post contains affiliate links
.
Hello my beautiful people welcome back!
Today I'm going to share with all of you how to get ready for 4th of July. First of all, What is the 4th of July?What is the meaning of all the celebration? For those who doesn't known the 4th of July is the Independence day of the United States, which celebrate or commemorate the adoption of de declaration of the independence on 1776. Here is a image of the declaration of independence of US, you can find more information in this page "National Archives".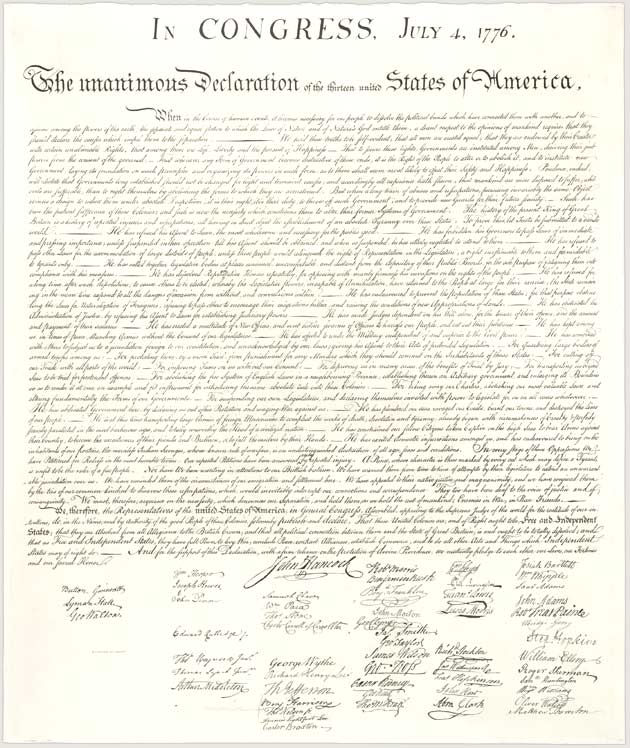 Ok, now how you can get ready to celebrate this day? Well, first look for events near you that you can go with all the things that you want (including food). The other day I was on Target buying some things and found this package of 3 small US flags at just $1.00 so I couldn't let them there so I buy them haha. My husband was like, OK! I used them to decorate my living room and they look so cute. This is my first time celebrating the 4th of July here in the US, well actually this is my first time celebrating it for real, like looking the background and not just the festive day. To be honest I'm excited to experience the celebration, specially since my husband is in the military and this day is important to them. Since I'm talking about the flags as decorations, the colors for this day as much of you know are red, blue and white. So here some decoration if you feel like decorating or if you decide to celebrate at home with some friends and family. Star
curtain, you can buy it or you can do it yourself. It's a cool idea to do if you have kids. You can do or buy photo booth props, they are fun to take pictures and have a great time. Also you can use jars to make decorations with flags. I definitely recommend go to Pinterest to find more inspirations.
This day we love to make some BBQ foods, so anything that you can do on a BBQ is welcome! For desserts you can make some cookies with colored sugar. Also, you can do rice crispy with colored chocolate and sprinkles. I love this cookies and candies. If you click the image it redirect you to the recipe page.
Now as of you know I love outfits and this is essential for those days, because we want to look good and feel good! So here are some outfit ideas from Pinterest and then I let clothes that you can buy by clicking the photo to create your own outfit. They are from Shein and I'm obsess with this online store. The clothes and makeup that you choose have to be according of the place and the time. So go have fun making your outfit and be creative.
Now here some clothes that you can buy:
**I don't have the copyright of the images.