Snow Storm
**This post contain affiliate links.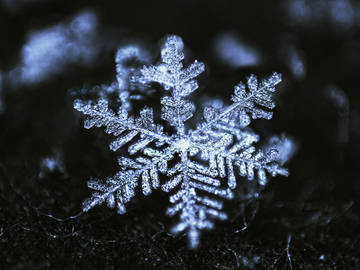 Hello guyss, welcome back to my blog!!
Today I was waiting for the snow and for my new resistance bands, and you know what? the snow arrived and my resistance bands too, but when I go to my box to pick up my package I found my Ipsy glam bag package!! 😍 So I decided to post a review of the items (resistance bands and Ipsy).
I'm starting with my Ipsy glam bag: I LOVE IT!!! The bag is a gym bag style, the colors are beautiful and girly! Inside of the glam blag are a contour palette from City Color with a highlight, bronzer and contour, a creamy lipstick from Seraphine Botanicals (Raisin), liquid liner from Ciaté London (black), a serum from Fré (Is a serum for the night or after a workout, is a anti-aging serum for the sweaty skin 😍) and finally two sheet mask from BioRepublic Skincare ( One for brightness and the other after sun). The best of all is that everything is cruelty free!!! I will be using the products this weekend so I will let you know how they feel and looks, specially the contour palette.
Now, the Resistance bands (I will let the link below), this cute resistance bands come with two e-books. The first one is a exercise guide, and let me tell you that you practically can do all of type of exercise with the bands. They are so perfect to do home workouts and when the gym is full and you want do a workout more intense and add a little more of resistance. Today I will be using them, so I'm thinking on make a resistance workout video. So let me know if you want me to do it. The other e-book is about a 3 Week Diet, is like an introduction of what you are going to be doing. The 3 Week Diet was specifically designed to be an extremely rapid method for burning between 10-20 pounds of body fat. This e-book is really useful for my future blog of the proteins and the supplements. Also, if you want to follow this diet in perfection you can buy it for $47 (This is not a sponsorship). The difference between this plan and my plan is that I'm not eliminating major amounts of carbohydrate. So, maybe I will do it that way for these 3 weeks to see if they make a really change in my amount of fat body. Anyway, I will use it today, so I let you know if they really make a differ
ence. Ahh btw the brand is belus and also come with a cute bag storage the bands.
Don't forget to Subscribe and comment in the comment section below.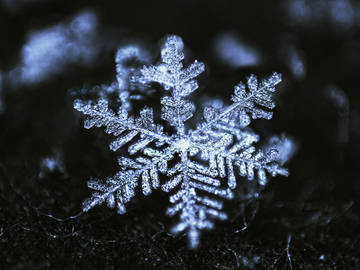 Hola chic@s, bienvenidos a mi blog !!
Hoy estaba esperando la nieve y mis nuevas bandas de resistencia, ¿sabes qué? llegó la nieve y mis bandas de resistencia también, pero cuando voy a mi caja para recoger mi paquete encontré mi paquete Ipsy glam bag !! 😍 Así que decidí publicar una revisión de los artículos (bandas de resistencia e Ipsy).
Empezamos con mi bolsa de glam de Ipsy: ¡ME ENCANTA! La bolsa es estilo gym bag, ¡los colores son hermosos y femeninos! Dentro del glam blag hay una paleta de contorno de City Color con hightlight, bronceador y contorno, un lápiz labial cremoso de Seraphine Botanicals (Raisin), delineador líquido de Ciaté London (negro), un suero de Fré (es un suero para la noche o después de un entrenamiento y es un suero antienvejecimiento para la piel sudorosa 😍) y finalmente mascarillas de BioRepublic Skincare (Una para el brillo y la otra después del sol). ¡Lo mejor de todo es que todo es libre de crueldad a animales! Usaré los productos este fin de semana para que sepa cómo se sienten y se ven, especialmente la paleta de contorno.
Ahora, las bandas de resistencia (voy a dejar el enlace a continuación), estas lindas bandas de resistencia vienen con dos libros electrónicos. El primero es una guía de ejercicios, y déjame decirte que prácticamente puedes hacer todo tipo de ejercicio con las bandas. Son tan perfectos para hacer entrenamientos en casa y cuando el gimnasio está lleno y quieres hacer un entrenamiento más intenso y agregar un poco más de resistencia. Hoy los usaré, así que estoy pensando en hacer un video de entrenamiento de resistencia. Entonces avíseme si quiere que lo haga. El otro libro electrónico trata de una dieta de 3 semanas, es como una introducción de lo que vas a hacer. La dieta de 3 semanas fue diseñada específicamente para ser un método extremadamente rápido para quemar entre 10-20 libras de grasa corporal. Este e-book es realmente útil para mi futuro blog de las proteínas y los suplementos. Además, si desea seguir esta dieta a la perfección, puede comprarla por $ 47 (esto no es un patrocinio). La diferencia entre este plan y mi plan es que no estoy eliminando cantidades importantes de carbohidratos. Entonces, tal vez lo haga de esa manera durante estas 3 semanas para ver si realmente hacen un cambio en mi cantidad de grasa corporal. De todos modos, lo usaré hoy, así que les digo si realmente hacen la diferencia. Ahh, por cierto, la marca es belus y también vienen con una bonita bolsa de almacenamiento de las bandas.
No se olviden de Subscribirse y comentar en la seccion de comentarios en la parte de abajo.