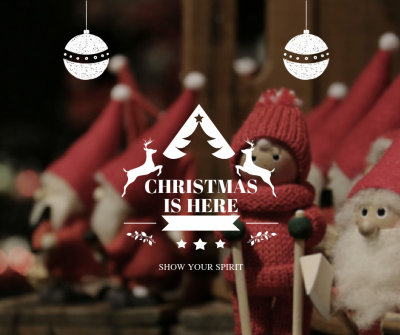 I was suppose to post this the past week but in my apartments begin a contest on Christmas decorations and we participate so I was waiting to know if my decoration win or not. It was super fun, I definitively enjoy it! This are part of my Christmas decorations! And I don't know yet who won, so I will let you know as soon as they let me know.
I'm in love with the products of the ipsy glam bag. In the photo you can see a collection of the 3 ipsy glam bag(october, november, december). I haven't do it the reviews of those, so I'm gonna do it now. It's super simple, I love EVERYTHING! The only thing that I can say I dont love it, is a concelear, it was to hard on the skin, don't covered complete and create lumps. Other than that, I'm in love with all the products, especially the creams and masks. In fact, these are the makeups that I'm using to create the looks this Christmas! Below I will post some pictures of the makeup I have in mind for the 24, 25, my time in Washington and for New Year Eve. Also, I'm going to post the look that I'm going to have an activity that I have with my husband today. I love it, it's super simple and with a bit of sparkly ( And BTW sorry for the resolution of the photos).
Obviously, the makeup must be complemented to the outfits that I'm going to be used. Here are some of them, most are using leggings, and let me tell you that I LOVE these leggings, they are super comfortable and above all they keep me warm. Perfect for these cold days, and not only can you use them to get out, but they can also be used to exercise! Yes, unlike regular leggings that tend to be a bit transparent, they cover you perfectly. And best of all, they are super cheap. You can get them in Amazon (below I'll leave the link). They are from the Homma brand, I definitely recommend them! Do you know what else I love for this Christmas and cold days? The onesies, yes they are a success, they are super comfortable, warm, and they are super funny. I have one of Olaf obviously!! ❄☃
I'm super excited for our trip to Washington, because I would dress like I always dream, but I never couldn't because in Puerto Rico even in Christmas is a little hot. And
I'm still waiting for a big snow, I hope that this years the snow fall, its gonna be magical ❄♡.
Although let me tell you that I miss the warmth of Puerto Rico and especially my family, it is the first Christmas that we spent far away and even there are video calls, it is not the same!
T
hese days it's been hitting me more that I'm away from my family, I can't get in a car and drive to see them anymore, but I know I will see them soon! And also, I found out that one of my nephews is going to Colombia to live with his daddy, so I'm sad because I do not know when I'll see him again, on the other hand I already have someone to visit in Colombia haha. But seriously, I miss them all!
Anyway, now is the time to talk about food! Yeah!! For the Christmas eve, we are gonna to make rice with beans ( we didn't found gandules), pernil, potato salad, pasteles and for dessert mini cheesecake of white Oreo with rasp-blackberries sauce and chocolate chip cookies. The other day I made stuffed steak with vegetables and let me tell you that they taste delicious and are super easy to make! I'm not going to post the recipe (Except for the cheesecake) because are super easy steps and I think that almost everybody knows how to do it!
Mini cheesecake cups:
Ingredients:

CRUST
1 & 1/2 cups cookies crumbs
4 tbsp melted butter

CHEESECAKE
1 and 1/2 (8 oz) packages cream cheese, softened
1/3 cup sugar
1 tsp vanilla extract
2 eggs, added one at a time
1/4 cup cookies crumbs plus 4-5 whole cookies broken into larger pieces (just not crumbs)

Directions:

CRUST

Preheat the oven to 350º F.
Line a regular sized muffin pan with 12 muffin liners.
In a mixing bowl, combine the cookies crumbs and melted butter until it resembles coarse sand.
Put 1-2 tbsp of cookies crumbs in each muffin cup.
Use a 1/3 cup (or similar) to press the cookies crumbs down firmly into the pan.
Bake the crust for 5 minutes. Remove the pan from the oven and allow it to cool while prepping the cheesecake.

CHEESECAKE

In a mixing bowl, beat the cream cheese with an electric mixer until smooth, 2-3 minutes.
Beat in the sugar and vanilla extract until smooth.
Beat in the eggs, one at a time.
Place a little more than 2 tbsp of cheesecake batter in each muffin cup.
Top the cheesecakes with additional cookies crumbs or larger cookies pieces if desired.
Bake for 15-17 minutes or until the center of the cheesecake is only slightly jiggly.
Allow the cheesecakes to cool to room temperature then place them in the fridge for at least 2 hours to chill before serving. If refrigerating overnight, loosely cover the cheesecakes in plastic wrap.

I hope that you guys enjoy it, If you did please Subscribe and comment in the section comment below what are you wearing or eating this Christmas! Love you all!!
**I don't have the copyright of some of the images.