It's time to help!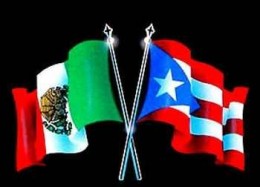 Hi guyss!!
As you know, I am from Puerto Rico and right now my beautiful island is going through a horrible moment! It's been two days without knowing about my family and my husband's family! It's been hard times, that's why I've been a little disconnected. I wanted to ask you to pray for all the people of Puerto Rico, for all the help that you can give. Now more than ever they need all the help and support. And not only Puerto Rico, now with everything that is happening in Mexico too! It has been a horrible week and a lot of suffering. I hope you can show solidarity and help us to overcome this storm.
Hola chic@s!!
Como ustedes saben, soy de Puerto Rico y ahora mismo mi hermosa isla está pasando por un momento horrible! Han pasado dos días sin saber de mi familia y de la familia de mi esposo! Han sido unos momentos duros, por eso he estado un poco incomunicada. Les quería pedir que oraran por todas las personas de Puerto Rico, por que todo salga bien y sí que nos ayuden si pueden. Ahora más que nunca necesitan toda la ayuda posible. Y no solo Puerto Rico, ahora mismo con todo lo que está pasando en México también! Han sido unas semanas horribles y de mucho sufrimiento. Espero que puedan solidarizarse y ayudarnos a sobrepasar esta tormenta.
**I don't have the copyright of the images.